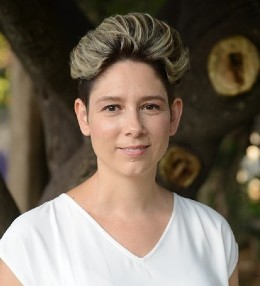 GLOBAL INNOVATION LEAD, PFIZER CORPORATE STRATEGY & INNOVATION
Tamara and her team are responsible for monitoring the external environment, identifying and sourcing innovation and technologies into Pfizer to help accelerate new capabilities and create long-term impactful disruptions across Pfizer. The Global Innovation team collaborates closely with the Digital Strategy Team and internal BD and innovation teams to identify and fill gaps in Pfizer's strategic priorities.
Prior to her current role, Tamara served as the External R&D and Worldwide Innovation Liaison for Pfizer in Israel identifying potential partners in digital health and R&D. Tamara designed and implemented Pfizer's investment and collaboration strategy in Israel based on deep understanding of the country's competitive advantages and Pfizer's strategic imperatives across R&D and commercial.
Tamara joined Pfizer in 2004 as Senior Advisor in R&D Finance, and worked in the Portfolio & Decision Analysis Team (PDA) between 2006 and 2015. During her tenure in PDA, Tamara has led a variety of asset teams and projects across the company, including: Biosimilars Portfolio Lead, Japan Liaison, Lifecycle Planning, asset co-developments with other companies, and a number of licensing and M&A projects.
Before joining Pfizer Tamara worked in management consulting and graduated from the Johnson Business School at Cornell University in 2004.
Tamara enjoys exercising, volunteering in her community and spending time with her husband and three kids.