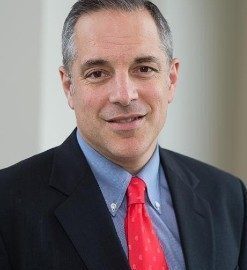 THOMAS D. AND VIRGINIA W. CABOT PROFESSOR OF HEALTH SCIENCES AND TECHNOLOGY AT MIT
He and his laboratory have pioneered basic findings in vascular biology and the development and assessment of biotechnology. Dr. Edelman directs the Harvard-MIT Biomedical Engineering Center (BMEC), dedicated to applying the rigors of the physical sciences to elucidate fundamental biologic processes and mechanisms of disease. BMEC programs span a wide range of disciplines, with its resources made available to investigators from MIT and Harvard.
Dr. Edelman received Bachelor of Science degrees in Bioelectrical Engineering and in Applied Biology, a Masters of Science degree in Electrical Engineering and Computer Sciences from MIT, and a Ph.D. in Medical Engineering and Medical Physics from MIT, and an M.D. degree from Harvard Medical School. His graduate thesis work, under the direction of Prof. Robert Langer, defined the mathematics of regulated and controlled drug delivery systems. After internal medicine training and clinical fellowship in Cardiovascular Medicine at the BWH he spent six years as a research fellow in the Department of Pathology at Harvard Medical School with Prof. Morris J. Karnovsky working on the biology of vascular repair.
His research melds his clinical and medical training and interests, focusing on understanding how tissue architecture and biochemical regulation contribute to local growth control. Edelman and his students were among the first to validate that proliferative vascular diseases are the sum of effects from endogenous growth promoters and suppressors. Their characterization of how heparin-like compounds serve as suppressors and heparin-binding growth factors as promoters contributed to the creation of a rigorous framework by which to appreciate how these agents interact with one another in-vivo.
Additional studies enabled further definition of the nomenclature and kinetics for the FGF-2 receptor complex, characterization of synergy between many growth factors, and demonstration that the mode of growth factor or inhibitor delivery determines biologic effect. This work and advanced studies of endothelial cell and vascular biology led to the discovery the mutable dynamic of vascular endothelial state and its importance in tissue paracrine and angiocrine regulation in vascular diseases and now cancer.
The applied aspects of their work flow from the umbrella of growth modulation. The Edelman laboratory reasoned that the optimal way to control a biologic event was by recapitulating natural means of regulation. Hence, polymeric controlled drug delivery systems should mimic natural release systems, and vascular implants should be devised with an intimate knowledge of the injury they induce. The development and mathematical characterization of perivascular and stent-based drug delivery is an example of the former, and design of an endovascular and drug-eluting stents from first principles and therapeutic tissue engineered endothelial cell constructs are examples of the latter. Harnessing materials science and emerging imaging modalities they discovered how to track the fate and function of environmentally-responsive dynamic materials in both in vivo and in vitro domains in a correlative fashion for range of materials in different organs, disease states and applications.
Many of his findings are now in clinical trial validation. Almost 100 students and 50 postdoctoral fellows have passed through Dr. Edelman's laboratory enabling publications of numerous papers and patents.
Elazer is fellow of the American College of Cardiology, American Heart Association, Association of University Cardiologists, American Society of Clinical Investigation, American Institute of Medical and Biological Engineering, and the Institute of Medicine and National Academy of Engineering. As Chief Scientific Advisor of Science: Translational Medicine he has set the tone for the national debate on translational research and innovation. As co-founder of ASTM F04.03 he helped create standards for cardiovascular implants. He is a member of FDA's Science Board and an ORISE fellow in the FDA EIR. For his work bringing cardiovascular translational research to an international level of excellence the Spanish Parliament and King Juan Carlos awarded Elazer with the Spanish Order of Civil Merit for his work. Most importantly as an avid ice hockey goalie Dr. Edelman's most recent accomplishment involves passing three levels of coaching licensure from the Massachusetts Youth Hockey league and coaching the Brookline Bantam B team.