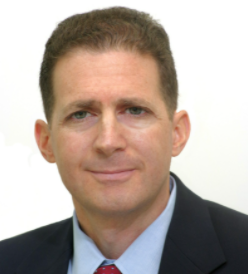 Dr. Eyal Zimlichman, MD, MSc (MHCM)
DEPUTY DIRECTOR GENERAL, CHIEF MEDICAL OFFICER AND CHIEF INNOVATION AND COMMERCIALIZATION OFFICER AT SHEBA MEDICAL CENTER
Dr. Zimlichman serves as Deputy Director General; Chief Medical Officer; and Chief Innovation and Commercialization Officer at Sheba Medical Center. He is founder and director of Sheba's ARC Innovation Program, an open global innovation ecosystem which aims to redesign healthcare through digital health solutions by 2030. He is board certified in internal medicine, a graduate of the Harvard School of Public Health Executive Health Care Management Master of Science program, and earned his MD at the Technion Israel Institute of Technology in Haifa, Israel.
In his position as Deputy Director General and Chief Medical Officer at Sheba Medical Center, Dr. Zimlichman is in charge of clinical affairs, quality, patient safety and risk management. He is also head of clinical innovation at Sheba, leading innovation efforts both internally and through establishment of partnerships with industry and leading academic medical centers worldwide.
Prior to this Dr. Zimlichman held the position of Lead Researcher at Partners Health Care Clinical Affairs Department in Boston where he was involved in the efforts to bring about a strategic care redesign initiative. In that capacity, he established a program for Partners Healthcare, for collecting and reporting patient reported outcomes across the continuum of care, a program that won international appraisal.
Dr. Zimlichman is a founding member of the International Academy for Quality and Patient Safety and currently holds an appointment at Brigham and Women's Hospital and Harvard Medical School affiliated Center for Patient Safety Research and Practice, where he is conducting research on implementing technology to improve health care quality and patient safety. He served as an advisor to the Office of the National Coordinator for Health Care Information Technology in the U.S. Department of Health and Human Services. Dr. Zimlichman currently serves as co-chairman of a policy steering committee dealing with strategic uses of healthcare data at the Israeli Ministry of Health. In 2013 Dr. Zimlichman was appointed as an International Expert at the International Society of Quality in Healthcare (ISQua). He is board certified in internal medicine, completed a Master of Science in Health Care Management at the Harvard T.H. Chan School of Public Health, and has earned his MD at the Technion Israel Institute of Technology.