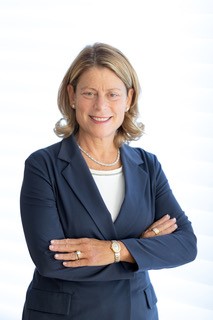 E. CAROLYN HOCHSTADTER DICKER LLC
Carolyn Hochstadter is an attorney focusing on business law with a niche in the U.S. digital healthcare space.
Carolyn assists companies, owners, talent, investors and consultants with start-up advice, ongoing operations and exit goals. She helps with founder and fundraising contracts, IP creation and licensing, FDA and CMS trajectories and HIPPA/privacy matters. Carolyn also serves as an Arbitrator and Mediator, sitting for the Philadelphia Court of Common Pleas in small-claim cases.
Carolyn is an Adjunct Professor at Thomas Jefferson University teaching Business and Legal Tools for Digital Health Entrepreneurship and a former faculty member in the department of Legal Studies and Business Ethics at The Wharton School.
She is also an Expert in Residence for the Tribe 12 Fellowship, a business incubator.
Carolyn is a member and former Trustee of the Philadelphia Israel Chamber of Commerce. She enjoys advising her clients in a multitude of languages including Hebrew, French, Arabic, and German.
Carolyn's firm helps woman-owned companies become certified as Woman-Owned Small Business Entities (WBE and WOSB) for procurement of fortune 500 and federal/state contracts. Her firm has also been certified as a WBE and WOSB.
Carolyn received her BA from Barnard College, Columbia University, her MA in Arabic Language and Literature from Columbia University School of Arts and Sciences, and her JD from Columbia University School of Law. She practiced at large firms in New York and Philadelphia prior to launching her own practice.