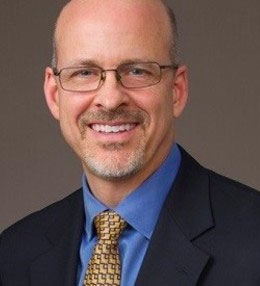 SPECIAL COUNCEL, COOLEY LLP
Brian P. Hopkins is special counsel in the Patent Counseling & Prosecution practice group and a member in Cooley's Litigation Department. He joined the Firm in 2014 and is resident in the New York office.
Mr. Hopkins' practice focuses on advising clients in all aspects of intellectual property, including the creation, protection, ownership, and licensing of patents, trademarks, copyrights, and trade secrets. He also counsels his clients on intellectual property issues in corporate transactions, as well as infringement and validity issues of patents.
Mr. Hopkins has advised clients and prepared and prosecuted patent applications in the medical device, mechanical, electrical, and software areas. On the medical device side, he has counseled clients on inventions related to artificial bone materials, artificial ophthalmological lenses, blood processing systems, cardiac valves and implantation systems, defibrillators (ventricle and atrial), medical diagnostic systems and methods, medical/surgical instruments, portable insulin pumps, vascular and neurological imaging technologies, vascular stents, verteplasty, vertebral and spinal devices and systems, wound treatment devices and methods of treatment, artificial neural networks, and DNA sequencing systems.
Mr. Hopkins' mechanical, electrical and software experience extends to technologies including HVAC systems; energy systems (e.g., fuel cells, combined cycle power production); automotive brake, exhaust, and suspension systems and components; computer networks; data processing; ink-jet printers; internet retail software; lasers and optics; manufacturing methods; machine learning; retail self-checkout systems; telecommunications; vending systems; wireless transaction systems; and financial securities.
Mr. Hopkins has also drafted and negotiated technology development agreements, technology/material supply and transfer agreements, and intellectual property licenses. In addition, he is also an inventor, having received a patent on a novel bumper-bellows assembly for automotive suspension systems.
Prior to joining Cooley, Mr. Hopkins was a partner at the New York office of Mintz Levin.
Mr. Hopkins earned his law degree from Pace University Law School and his bachelor's degree in Mechanical Engineering from Stony Brook University.
Mr. Hopkins is a member of the New York and Connecticut Bars and is admitted to practice before the United States Patent and Trademark Office.