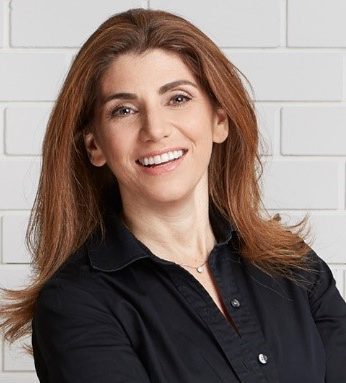 FOUNDING PARTNER AT H-F & CO. AND LEADS ITS IP, IT AND TECH-TRANSACTIONS PRACTICE
A leading expert in intellectual property law, privacy and data protection law and is recommended by international rankings among the selected top transactional IP lawyers in Israel.
Dr. Gillat's practice focuses on complex commercial intellectual-property and tech-transactions, having extensive experience in negotiating licensing transactions, IP asset sales, R&D agreements, tech-transfer agreements, and other strategic collaborations. Adi in also an expert in handling the negotiation and counsel on intellectual property, data protection and technology regulation aspects of cross-border M&A transactions and capital investments. These include matters pertaining to public sector and other third parties' intellectual property claims, legal aspects of open source materials, issues related to grants received from the Israeli National Innovation Authority. In the context of privacy, cyber and data protection Adi advises on the most cutting-edge compliance matters, and has represented some of the leading Israeli technology companies in proceedings before the Israeli Privacy Protection Authority and courts. Drawing on IP litigation experience both in the U.S. and in Israel, Adi also represents clients in precedential cutting-edge IP related disputes, involving copyrights, open source software, social media, trade secrets and trademarks.
Dr. Gillat has extensive experience in handling the IP, IT and Tech-Transactions for clients in a broad range of technologies, including leading consumer apps, auto-tech and smart-mobility, online analytics, e-commerce, cyber security, fintech, telehealth and healthIT to name a few and for companies in all stages, from promising entrepreneurs and startups, to mature businesses, to the most predominant global technology giants.
Prior to founding H-F & Co., Dr. Gillat practiced IP transactional and litigation law in leading U.S. and Israeli law firms, including Heller Ehrman White & McAuliffe and Foley & Lardner in the U.S. Adi holds masters and doctoral degrees from New York University, focusing on innovation policy and intellectual property law.